At PG Inspection Technologies, we believe in providing our customers with an inspection system that is extremely accurate, durable, and user friendly. It is critical to use the highest quality materials and hardware when designing and manufacturing an inspection system that measures to the micron level. The majority of the 1000+ PG1000 systems we have sold over the last 20 years are still on the shop floor in a large part due to our commitment to producing a high quality system.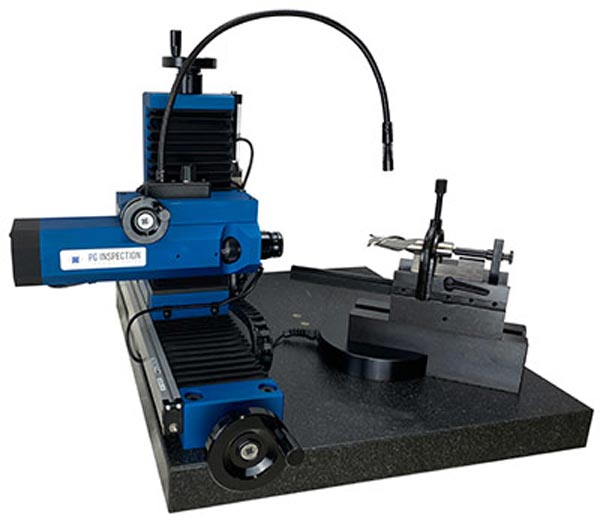 Differentiation Through Innovation
What sets our PG1000 cutting tool inspection systems apart from our competition is the ergonomic design of the machine combined with our proprietary software developed specifically for cutting tool inspections. The software has been enhanced over time with significant input from our customers. We offer free software upgrades for life (hardware permitting) so our PG1000 system will continually evolve and improve with age.
It has always been our belief that our customers are experts at taking tool measurements. We make it a point to transparently say we don't tell you how to inspect your tools. Instead, we developed a system that allows our customers to quickly and efficiently measure their tools in the way they want.
The original PG cutting tool inspection gauge was made in Germany by Guehring Automation apprentices and resold in the US as the PG100. After the sale of Guehring Automation in 1993, former employees of Guehring Automation USA formed the company Euro-Tech Corporation. One of their first orders of business was to redesign the PG100 based on input from customers.
In 1993, Euro-Tech introduced the PG1000 and began to manufacture the new machine in the USA. The original PG1000 was a manual gauge using a Swiss-made monocular microscope and digital readout capable of measuring step lengths, diameters, relief and clearance angles, margin, and land widths. With time, more customers voiced that they would like a cutting tool inspection system that used a video camera/microscope in place of the monocular microscope. In 1997, Euro-Tech was the first to introduce a cutting tool inspection system using a 0.5MB video camera, frame grabber, and Windows 95 PC with the first generation of our proprietary software. As the digital age evolved, so did the PG1000. Today's PG1000 cutting tool inspection system uses a 5MB camera, 4K monitor, and 6X and 12X zoom modules. Our evolving software allows PG1000s to be cutting edge gauges capable of tool geometry measurements to the micron level.
As of November 20, 2019, the PG1000 cutting tool inspection system will be manufactured, sold, and serviced through a new entity named PG Inspection Technologies LLC.
Because this new company is dedicated solely to the PG1000, we will be able to better support our existing and future customers. Our commitment to our customers and partners remains our highest priority.
PG Inspection Technologies is a proud AMT member.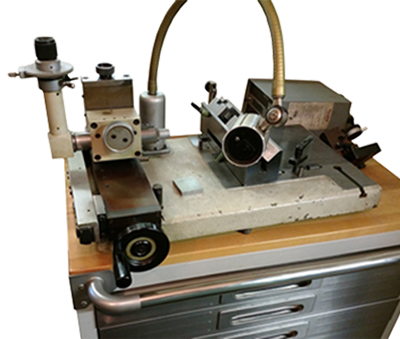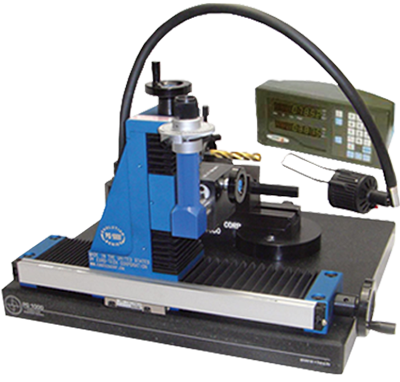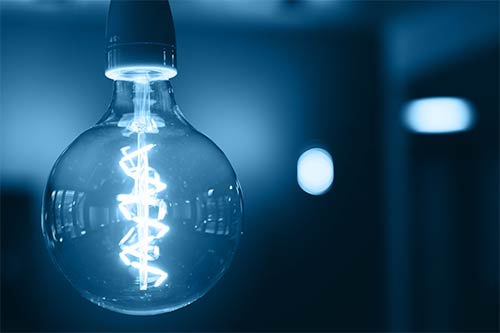 Challenging the Status Quo
PG Inspection Technologies continues to look at ways to push the boundaries and improve the functionality of its existing PG1000 systems. Our team is constantly discussing the next generation of the PG platform which will include features that further simplify the cutting tool inspection process with additional automation features.