Basic Cutting Tool Inspection System with REACTION Software
For tools up to 1.00" (25mm) in diameter
The PG1000-200 is a tool geometry inspection system durable enough for everyday shop floor use and precise enough for a metrology laboratories incoming and outgoing quality inspections. The 5MP camera reproduces and displays high resolution cutting tool images magnified up to 95x on a 4K monitor.
The PG1000-200 systems collect and display data from the horizontal (X), vertical (Y) and cross-hair rotation (Z) axes as well as allow for optional lighting control through the software.
Learn more on the detailed comparison between PG1000-200 and PG1000-400.
PG1000-200 System Includes
PG1000-200 gage

Pivoting base block for tool holding fixtures

V block, 5" (127mm)

V block insert with notch, 3.15" (80mm)

Carbide tipped back stop assembly

Top/tool clamp

Flexible LED light w/diffuser cap

Curved magnetic diffuser plate

High performance PC

REACTION software

27" 4K Ultra HD monitor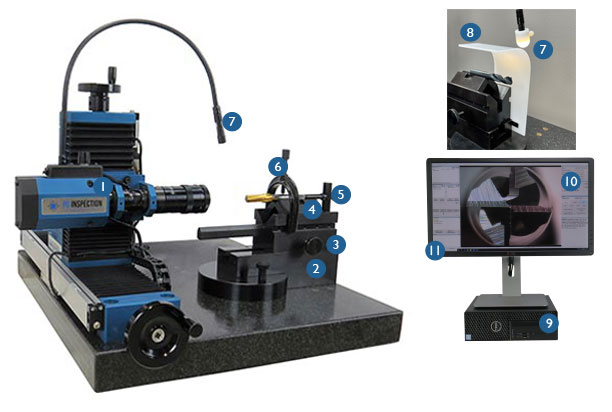 PG Inspection Technologies reserves the right to change specifications and designs without notice.
Illustrations, data, dimensions and weights given in this brochure and on our website are for guidance only and cannot be held binding on the company.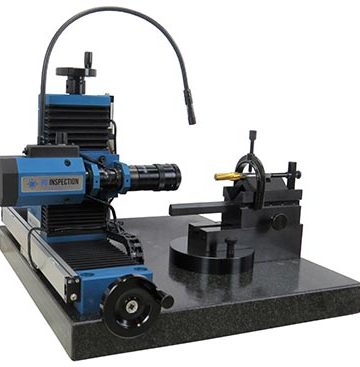 Have a question?
We're here to help.
Resources
Related Products